My name is Riccardo,
and I make Pesto and Sauces
with love.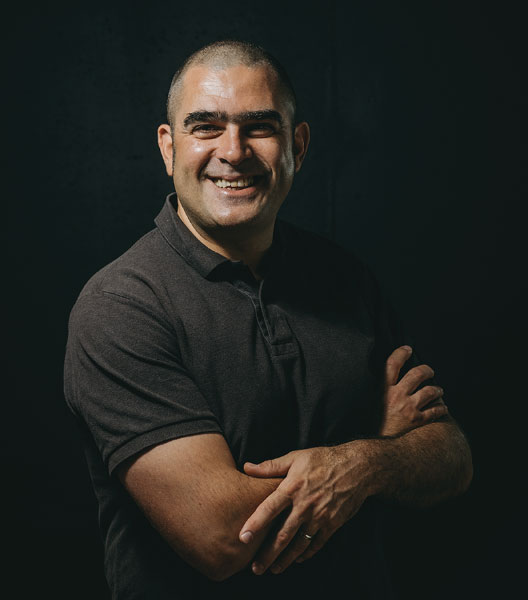 Or maybe it is a vocation. Since becoming a dad I've been asking myself which kind of future are we going to leave to our children. The answer is always one: I want them to live in a healthy world and eat healthy food.
Educated as a chef, I worked for many years in the R&D department of a big Food Company where I created and tested new recipes. There I discovered new ways to combine the ingredients and bring in the best from each of them. I also learned the principles and methods of food preservation.
My way of thinking about food began to change when I got closer to organic farming and liked what it has to tell about our Earth. Moreover, thanks to some beautiful wedding presents, I also came to know the world of fair trade and through it I understood that my technical knowledge could be useful to other people too. As a volunteer, I started traveling in Kenya, Sri Lanka and India and there I met unique ingredients that now are the heart and treasure of my recipes.
My little glass jars come from all of this: knowledge, curiosity and the desire for a healthy world.
In every one of them you'll find all my story. And, of course, they are delicious!

We share the same values: love of good food and simplicity, ethics and sustainability.
Via Belvedere, 36, 37141 Verona VR